Joblessness is a major disaster across the world. More so, in Africa. Unemployment in Nigeria is a pandemic. It's not hard to notice at all. Those who visit Nigeria can see it. Some use joblessness as an opportunity to rip people off, offering slaveries for jobs and using people as laborers without paying for their labors. Put a job opportunity on your social media timeline right now and a crowd is rushing at it like their lives depend on it. Well does it not? The majority of people want money and they want to work for that money but can't seem to get something to do for anyone who is willing to pay for that service. People want to work for you but you have no work or job to offer them. Clearly, the problem is that not enough people are creating jobs. Not enough people are building any business.
Everyone wants someone else to create jobs so that anyone can have jobs to do but since no one is creating that job, everyone ends up working together to create joblessness.
In this case, joblessness is a byproduct of our mindset and has become a service that we collectively render to one another as a people. We create joblessness by refusing to create jobs so why don't we all come together to setup businesses that would not only employ us but would also employ several others. Can we create a job opportunity that makes every employee a business partner so that by becoming an employee, you instantaneously and automatically become an employer? Of course we can, so why don't we get it started right here and right now? This is exactly what The Shepherd Way Business Solution Community represents; our end goal is to take job-seekers and transform them into job-creators. This is why we support life businesses as a way of sustaining business lives. All business lives are threatened and endangered by those businesses and practices which are not pro-life. For us, pro-life means your business aims towards making "living life" a better experience for us all.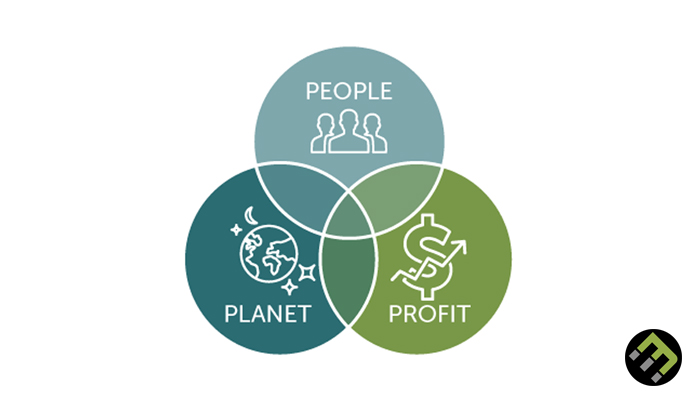 Does your business make "living life" better for any of us?
How?
Are you destroying X to fix Y?
If your business plan shows enough signs that it can and will support life by bettering the living experiences of all lives on Earth, we are committed to sustaining your business life.
But if you have no such pro-life business idea or plan, we can walk you through the processes needed to discover and birth one. We can also offer you an opportunity to become part of an existing pro-life business if you choose to commit to those ideals.
< The Ideals of a Pro-Life Business >
1) It empowers workers rather than use workers as a means to an end.
2) It sets workers free from any anti-expressiveness working conditions.
3) It does not intentionally harm any form of life in a bid to benefit another form of life.
4) It specifically opposes all forms of cruelty that is done against a life form, animal or plant.
5) It provides solutions to specific challenges confronting the survival of life forms.
6) It tackles problems associated with creating a more robust social living experience for all.
7) It focuses on making changes that lead each living being towards qualitative growth.
< Personalize the Pro-Life Ideal for your Business >
1) How do I make sure my workers live a better life because they work with me?
2) How do I make sure no one is working for me under bio-psycho-social duress?
3) How is any part of my business process harming another person or life form?
4) How can my business oppose all forms of cruelty against plants and animals?
5) How is my business promoting the survival of other life forms on the planet?
6) How is my business making the society a healthy place to experience and live?
7) How am I changing things to help each person attain a more qualitative personal growth?
When your business idea, vision, mission or plan meets the above conditions, COME let's work!
"That we're Friends From Forever and would be Friends Forever is my Happiest Joy in Life"
Shepherd Godsbaby, a multi-skilled broadcaster was with the Lagos State Radio Service, Nigeria where he served as Presenter, Newsreader, Voice-Artist, Producer, Social Media Manager and Scriptwriter. Earlier, he freelanced with Radio Continental (now Max FM) after interning with Metro 97.3 FM and Voice of Nigeria (VON). He also worked with Focus Cable TV as Presenter and Head of Content Production Department. He was Relationship Life Doctor, Mentality Detective, Life Coach and Media Project Consultant helping many hearts and homes find fulfillment and helping corporate brands gain media positioning. As a startup expert, he helped built Africa Business Radio and Travel Radio Live, two digital radio platforms where he served as Creative Content Producer and Programs Lead. In a past human life, he was an interplanetary media correspondent to his cosmic family whose noblest interests he came to represent on Earth. Today, he returns as a whistle-blowing mind with relevant information to enlighten, empower and engage the human family towards a sustainable journey of life within the cosmos which is our collective playground. Having journeyed in and out of Earth's religious and psychic hive-mind, he qualifies as a trust-worthy friendthority (a friend with authority) to help others "come out of her". You and the whole world are therefore blessed to share in his experiences, lessons, encounters, experiments and failures. More importantly, he is blessed to be here with you and with all of us at this particular timeless moment!
" I am a living presence, a self-conscious awareness, a spirit being, a divine force-field and yes, a human being right here, right now. All words fail to describe the greatness that we are but we try to express our awesomeness in the life we live from moment to moment, this is not about me but us for I am a collective individual. Alone, I am not. Together, we are one. I am a service-driven entity, a responsive soul, I am guided by truth, wisdom and love. While I am a private tutor to many and a qualitative talent manager to a community, I am also a musician and I can't cook to save my life. Wherever the Mother leads, I follow!"
Let no one mistake me for a god, lord or God, I find no joy in such vain-glories. Mystery is my-story but so it is for everyone of us. My wish is for my journey and expressions to inspire you to walk your life expressions!